February 10th - February 12th

MCM Winter Youth Retreat 2023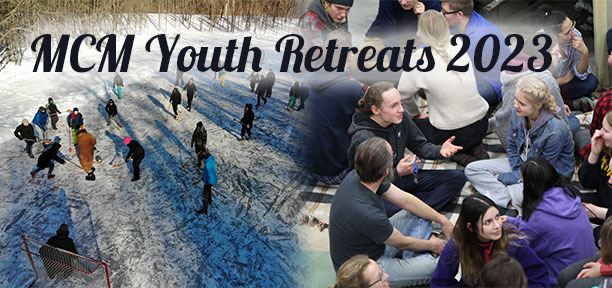 When?
February 10-12, 2023
Arrival time is 7:30 - 8:30pm and pick up time is Sunday at 1:30pm
Where?
Camp Assiniboia, 2220 Lido Plage Rd
Who?
What?
Learning stations and conversation circles exploring the theme Living More with Less
Worship
Shared meals
Outdoor recreation
How?
To register either as an individual or a group, send in registration forms to Naomi Ewert at the MCM offices: newert@mennochurch.mb.ca, 204-896-1616
Other inquiries: Kathy Giesbrecht (kgiesbrecht@mennochurch.mb.ca, 204-470-6814)
Cost?
$150
Payment can be sent by cheque to Mennonite Church Manitoba, 600 Shaftesbury Blvd R3P 0M4 or e-transferred to finance@mennochurch.mb.ca, designated with participant name and weekend.
If attending as a group, payment can be collected by the group then invoiced by MCM following the retreat.
Other information:
All participants (youth and adults) need to fill out the registration form