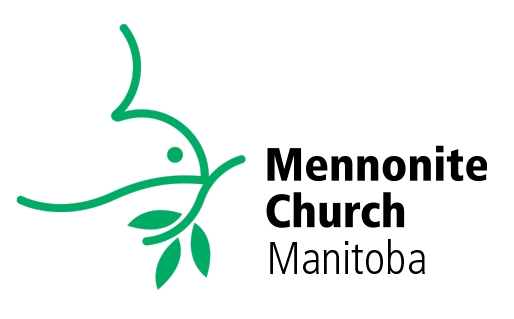 September 13th

Congregations Share Return Guidelines

Charleswood Mennonite - below

First Mennonite Church - congregational letter.pdf

Morden Mennonite - below

Sargent Mennonite - congregational letter.pdf

Sterling Mennonite - below
---
Charleswood Mennonite
Vaccination Status at CMC
As September, with its return to school and in-person worship life draws nigh, many worries about safety are circulating among us. We have heard informally that the vast majority of CMC's vaccine eligible population has been doubly vaccinated. We are happy about this as we see vaccines as one key tool to ending this pandemic. However, in order to provide the best care for all our members we feel it would be helpful to have a better sense of our actual vaccine numbers. This would allow us to both care for the unvaccinated among us and communicate more confidently that we are gathering together safely.
We can assure you that those involved in our Sunday school program will be doubly vaccinated.
Last week we shared the Covid Response Team's plans for wearing masks. (See re-opening announcement below.) This week we are strongly encouraging all vaccine-eligible youth and adults to inform the church office or one of the pastors of their vaccination status (via email or phone). Names will be kept confidential. That way we can have a better sense of our vaccination numbers as we gather. We could even reserve a section of the sanctuary for parents with children if that would be helpful. 
Charleswood Mennonite Church Re-Opening Plan
After we heard the recent Manitoba government reopening announcements (effective August 7), your COVID-19 Pandemic response team met to arrive at a reopening plan for Charleswood Mennonite Church. We decided to continue with our summer worship plans, with some welcome changes for August 29 and September. We can't project further than that at this time.
As of August 29, we will have live-streamed in-house worship services and the ZOOM service will discontinue.
On August 29, the service with Baptism and Communion will be inside. Worshippers will stay masked, except when speaking from the pulpit. We will once more bring our own elements (BYOE), but some juice and cracker packages will be made available. Participation will depend on signing up on Eventbrite, as we expect extra guests of the baptismal candidates, and we currently have a limit of 150 participants indoors. The service will be live-streamed, without congregational singing, but with music led by masked singers.
To participate in our September services we will require all participants aged 8 and up to wear a mask, and recommend that younger children do so as well. Speakers will remove their masks behind the pulpit to improve communication. We hope to be able to hum along for the hymns. Our services will provide a blend of live and pre-recorded elements, especially as we rebuild our music ministry. We hope that transitioning to live worship with some video will be both practical and healthy as we all adjust to a new normal.
Sunday school plans are in development and the recruitment process is underway.
---
Morden Mennonite Church

Morden Mennonite Church resumed in-person Sunday service August 8, 2021 upon deliberation of the Church Council. We requested that masks be worn inside and a contact tracing list be maintained for each service. Social distancing was mandated by Health Directive. We also choose to sing (wearing masks) 2 songs at the end of the service and then exit the sanctuary. The decision to sing may be re-evaluated at any time. We anticipate a graduated return to Sunday School and Youth programming over the later half of September and beginning of October. All volunteers working with children must be double vaccinated. The decision to resume in-person service may be re-evaluated at any time.
---
Sterling Mennonite Fellowship

Sterling Mennonite Fellowship will be re-opening for in-person worship on September 12. We have been on Zoom or outside for many months and are excited to be in the same space once again. However, we understand that not everyone will be able/comfortable to join us in the church building. Therefore, we will be doing a hybrid of in-person and Zoom worship for the foreseeable future. We will begin with our worship service and will look to re-integrate Sunday school and fellowship times down the road depending on how restrictions change. We will continue to mandate mask wearing, hand-sanitizing, distancing, and encourage people to join on Zoom from home if they are feeling unwell. Unlike last summer when we were open, we will no longer require people to RSVP, there will no longer be designated seating, and we have decided to permit singing once again.
---