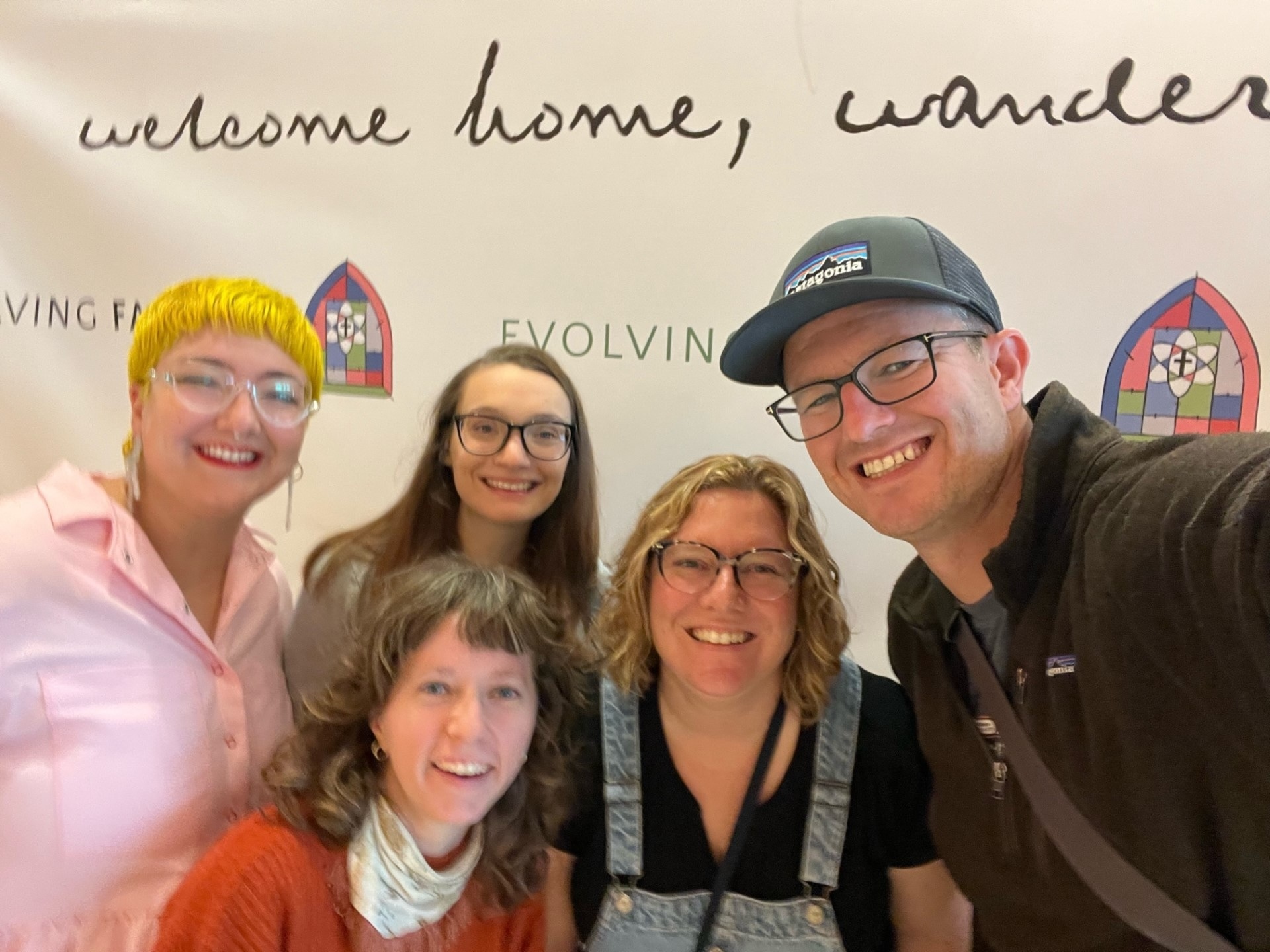 November 20th

Pastors Journey to "Evolving Faith"

A group of MCM pastors recently took to the road to participate in "Evolving Faith," an annual conference for those who may feel like "wanderers and misfits" in the church to "cultivate love and hope in the wilderness." This year's two-day conference was held October 13-14 in Minneapolis, Minnesota.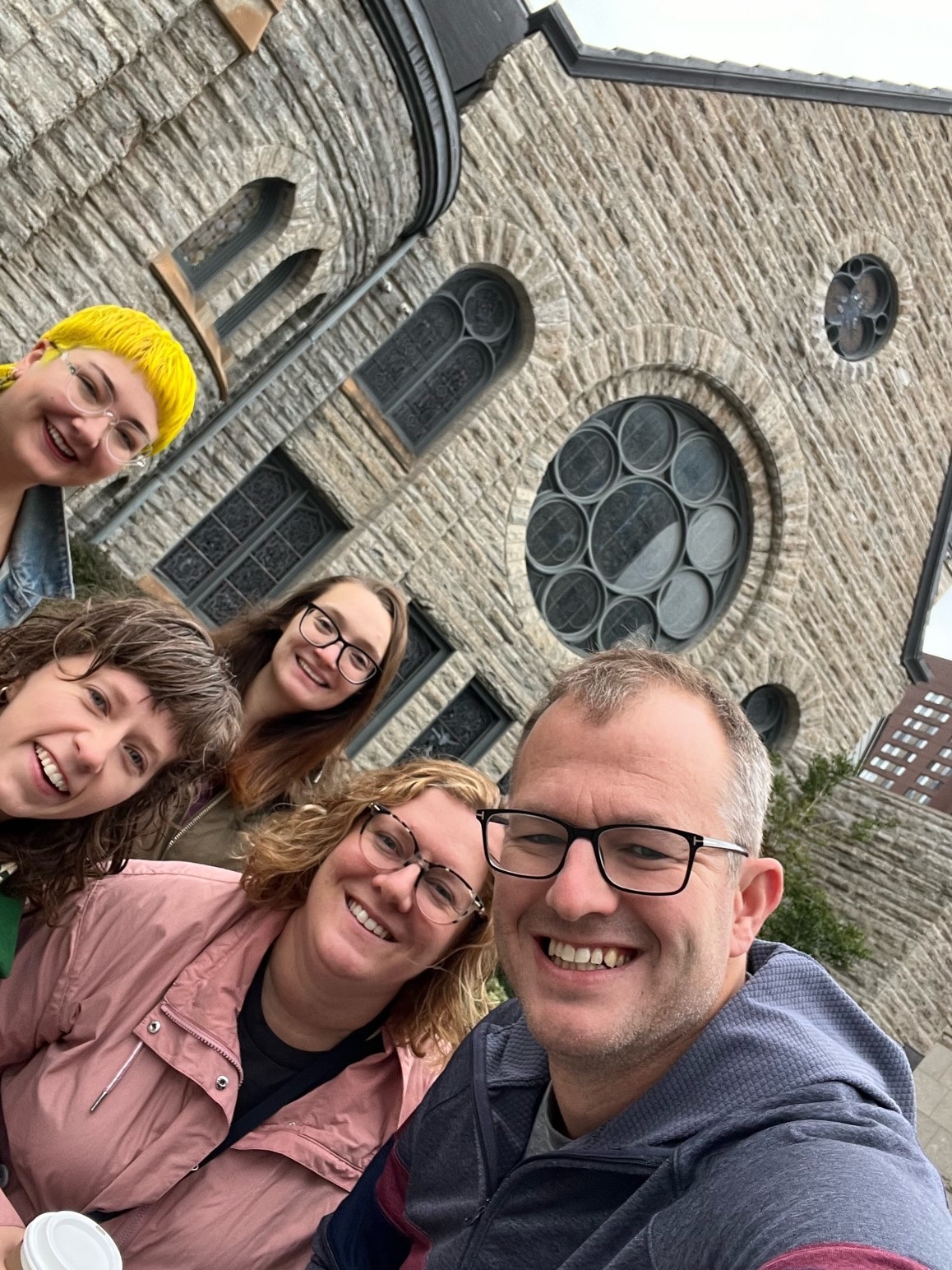 Phil Campbell-Enns (Home Street), Erika Enns-Rodine (Altona Mennonite), Kennedy Froese (Sterling), Kyle Penner (Grace, Steinbach), and Lizzie Wipf (North Kildonan) were joined by MCM Camps with Meaning Associate Program Director Nadya Langelotz for the trip. (Lisa Enns (Charleswood) also attended the conference, but not via the road trip van.)

Like all road trips, this was as much about the journey as the destination. "We started the trip by sharing our stories of pastoral calling on the drive to Minneapolis," Lizzie says. "On the drive home we lamented the challenges of pastoral ministry in our cultural context while dreaming of what it would look like to let go of all the ways we harbor control and instead make space for the kingdom of God."
The conference itself was a powerful experience of the breadth of the church and the work of God's Spirit. "We listened to voices from outside our tradition, witnessed a wide variety of speaking styles, made new ecumenical friends, got saved, went to church, shared food, faith, and conversation with one another, and ate at Christ's table," says Erika. "We were renewed with the refreshing winds of the Spirit, outside the walls of MCM."
A special highlight of the conference was when Kennedy was asked by Nadia Bolz-Weber, best-selling author and spiritual mentor to many church "wanderers and misfits," to pray during the closing communion service. "To see her gifts acknowledged," Kyle says, "and to see her lead from the front stage, was nothing but a gift."
"I turned 40 this year," Kyle continues, "so Richard Rohr says I'm now in the second half of life. So one of the highlights for me was intentionally spending time with MCM pastors younger than me, to learn from them, to encourage their pastoral call, and invest in them as both our present and future leaders."
As October's Clergy Appreciation Month comes to a close, we give thanks to God for our pastors! Let's pray for our pastors, that they would all find opportunities to be "renewed with the refreshing winds of the Spirit." To support our shared ministry of care for our pastors financially, see www.mennochurch.mb.ca/giving.