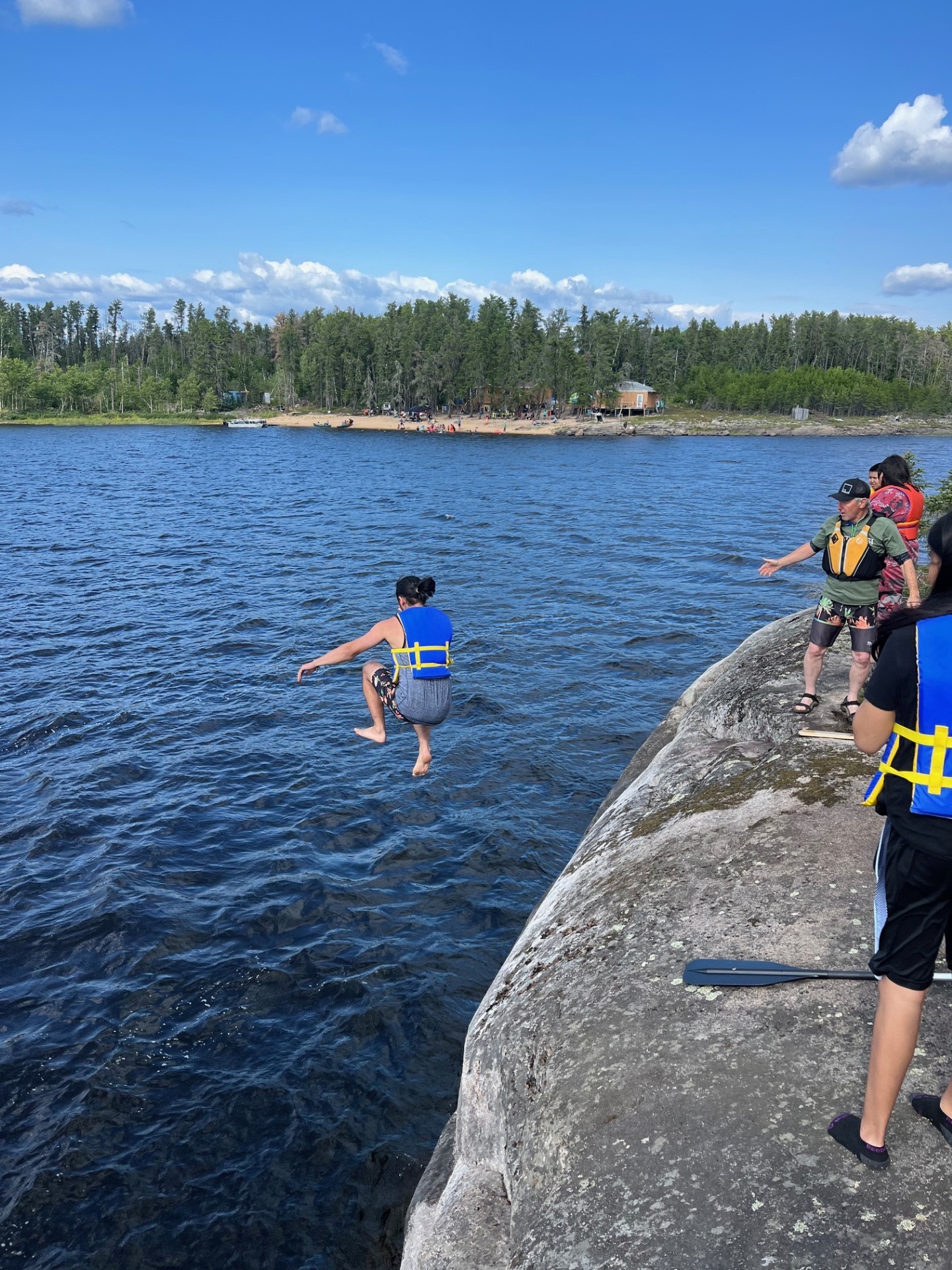 August 21st

Grace Mennonite Welcomed Back to Pauingassi

In a partnership between Grace Mennonite Church, Southeast Child and Family Services, and Shawenim Abinojii, 25 folk from Grace Mennonite church flew up to Pauingassi First Nation to help with the community's annual family camp. Despite this being the first camp since 2019, it appeared nobody missed a beat.

Pauingassi welcomed Gracers back with open arms and unlimited hospitality. Attendance records were broken, with 160 people having supper together on the last day. Every meal the local community provided bannock and fish to share. Campers who attended as children came back as teenagers to both hang out and help out. Everywhere you turned there was laughter and joy on everyone's faces. Together we all went cliff jumping, canoeing, hiking, swimming, fishing, and prayed in a sweat lodge. And many plans are being made for the future.

Submitted by Kyle Penner, Grace Mennonite (Steinbach).