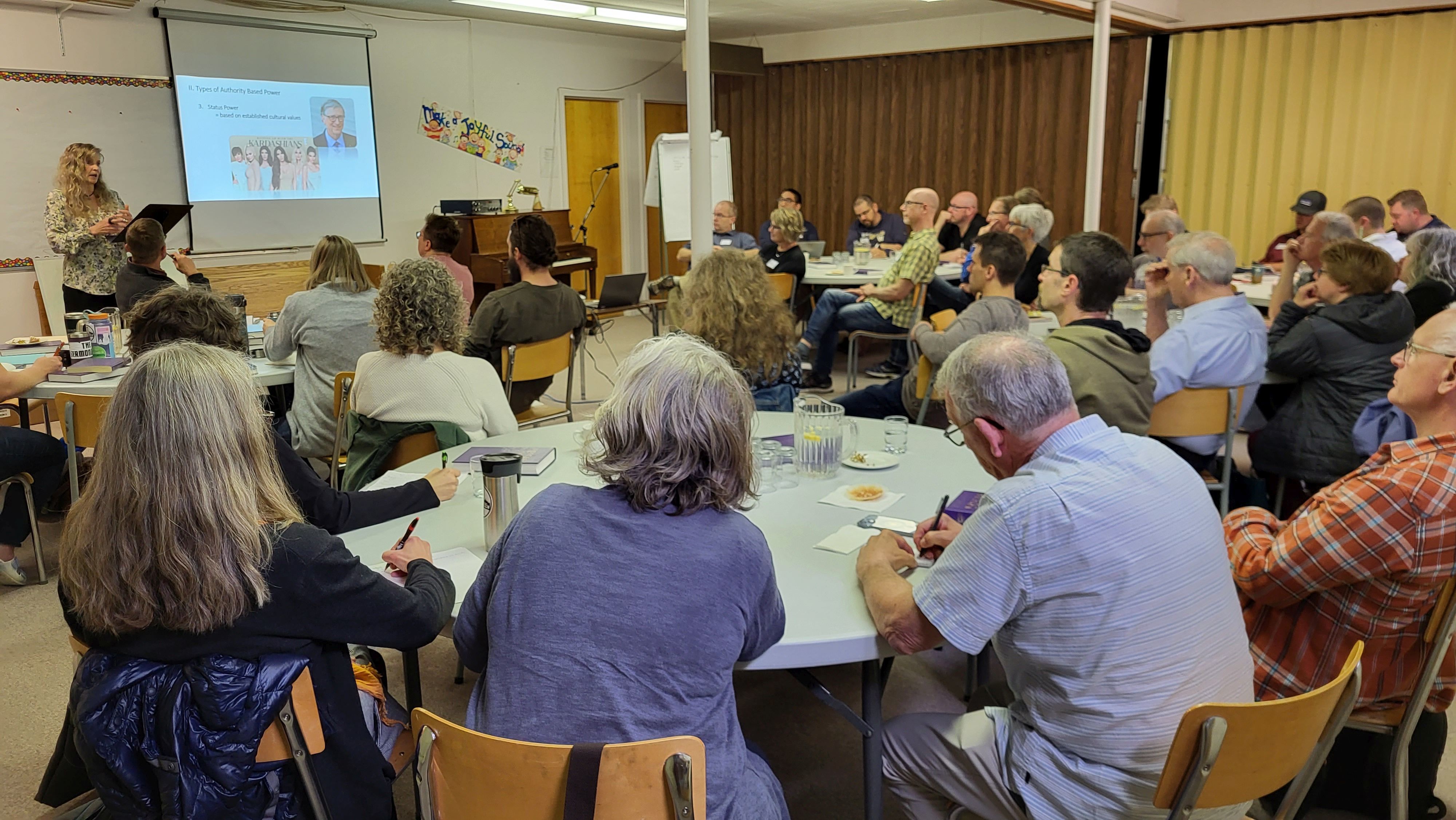 July 19th

Pastors Explore Healthy Boundaries in Ministry

On May 24, five MCM staff and 32 pastors gathered at Altona Mennonite Church to learn about power, relationships, and healthy boundaries in ministry.

"Relationships are at the heart of ministry, and relationships need to be formed in wisdom and guarded by continual self-awareness," notes Kevin Drudge, pastor at Covenant Mennonite Church (Winkler) and seminar participant. "The fact that healthy relationships are so enriching, but abusive ones so damaging, makes boundary training a vital aspect of education for ministry."

The training sessions were led by Jaymie Friesen and Val Hiebert, Abuse Response & Prevention Program Co-Coordinators for MCC Manitoba. Val led sessions in the morning examining the power that pastors hold within their congregations, while Jaymie took over in the afternoon to walk participants through real-life scenarios pastors are faced with in their ministry.

"Every two years MCM pastors are expected to attend a personal development day where we offer training in healthy boundaries," says Karen Schellenberg, MCM's Co-Director of Leadership Ministries. Recurring stories of clergy misconduct, including in Anabaptist or Mennonite churches, underscore the importance of this training for our pastors. "When pastors are either unaware of their power, or choose to misuse their power, they can fall into behaviours of misconduct."

In addition to regular training around healthy boundaries, MCM, through MC Canada and MC USA, establishes policies around clergy misconduct. These policies are currently undergoing a thorough revision to better prevent and respond to situations of pastoral misconduct.

Karen sums up the feelings of all participants: "It was so good to spend the day alongside others who understand the privileges and responsibilities of being a pastor!"

Pray for our pastors as they navigate the "privileges and responsibilities of being a pastor." Pray, too, for those who are working on revisions to our clergy misconduct policies. To learn more about MCM's Leadership Ministries program, see www.mennochurch.mb.ca/leadership.