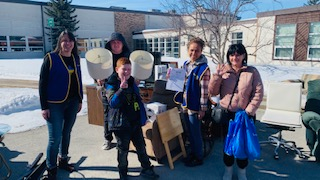 May 10th

Furniture for Ukraine

Every 2 weeks Ukrainian families come to 600 Shaftesbury to choose furniture they can use to furnish their apartments. At least 30 volunteers meet with these families or help to deliver furniture. Many of these families have very little furniture. People are sleeping on mattresses on the floor and have no place to eat or sit. Most need bed frames or other household items to create a space they can call home.

The Bridge of Hope effort is spearheaded by a collaboration between Charleswood Rotary Club and Springstein Mennonite Church. See Bridge of Hope website for more information on donation days. https://bridgeofhopeukraine.com/

Over 90 families have been supported so far from the ever-growing wait list.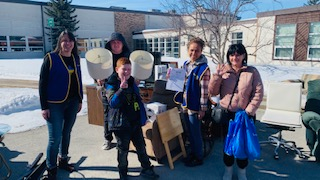 A special moment was shared when this little guy found out he was getting a computer. He was so excited, he was leaping and skipping for joy. He couldn't stop smiling and saying thank you to us. A heartfelt moment as his Mom and Dad thanked us with tears of joy. 25 computers were donated by Computers for Schools Manitoba.