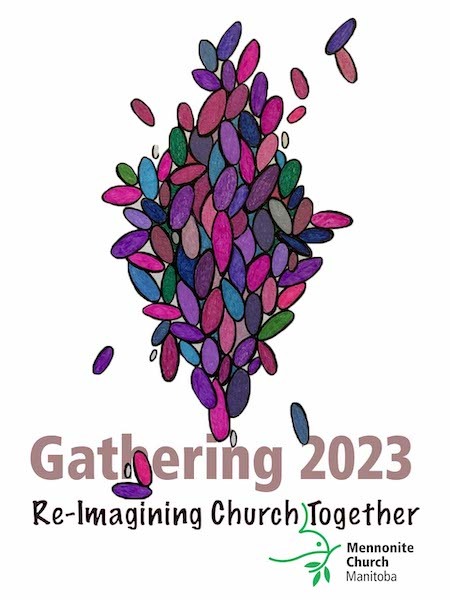 March 8th

MCM Gathering 2023 - Wrap up.
We Gathered - Gathering 2023 Retrospective video with Executive Minister Michael Pahl.
Download the "We Gathered- 2023 Retrospective" for projection.
The 2022 MCM Report Book (for the 2023 Gathering)
Links to lots more video from Gathering 2023.
Go to the MCM Gathering 2023 Playlist on YouTube
The Livestreamed Friday Evening Worship
Michael Pahl's Friday Evening Worship Sermon only
Doug Klassen's (Executive Minister, Mennonite Church Canada) Saturday Morning Inspirational Address
Staff Reporting
The full staff reporting session (includes MC Canada reports)
Mission Ministries (no MC Can reports)
All the above reports in lower resolution to download for projection.