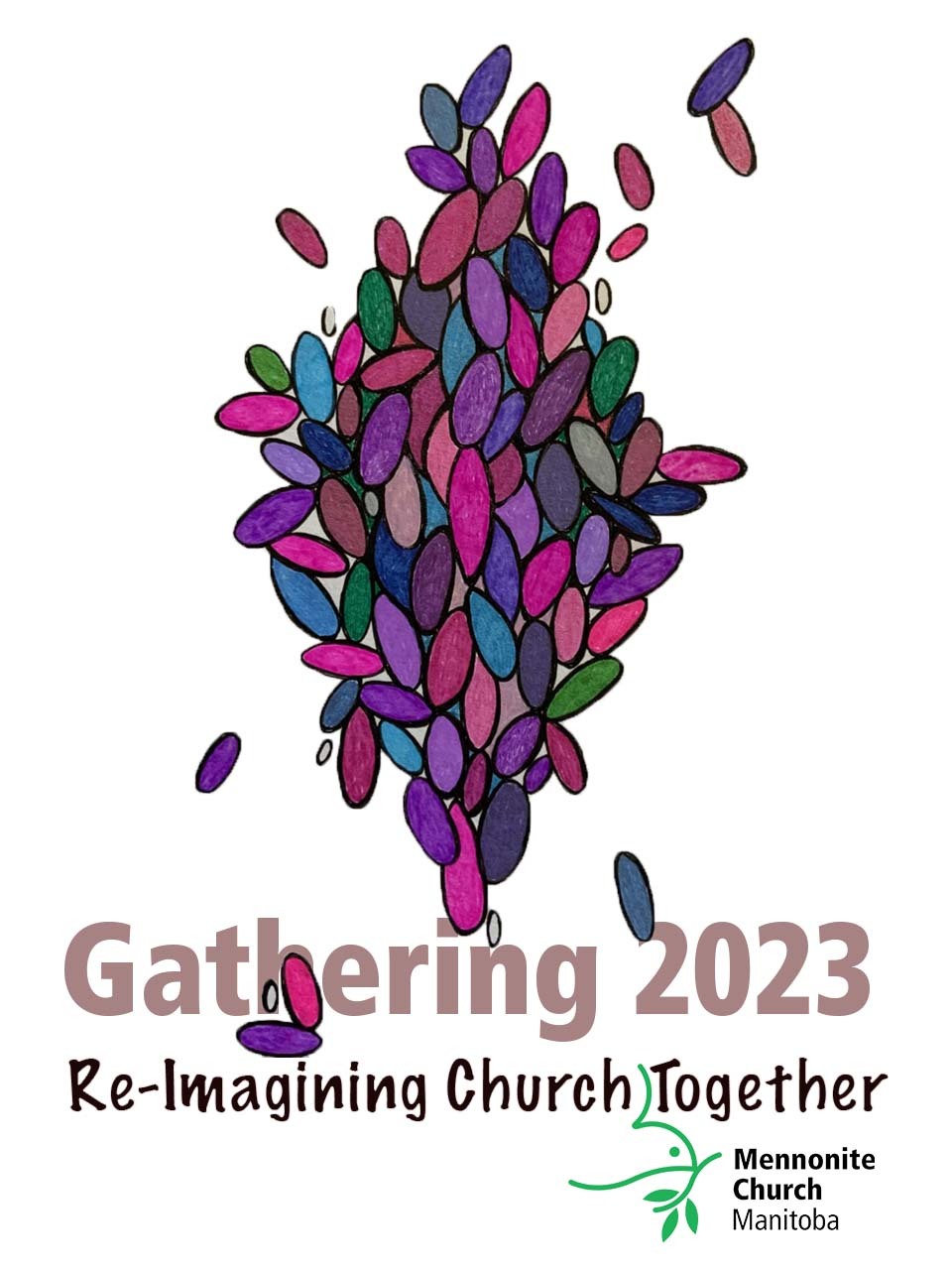 February 1st

Gearing up for Gathering

Excitement is growing for the first in-person Mennonite Church Manitoba Gathering in three years--and for good reason.

This year's Gathering theme is "Re-Imagining Church Together," reflecting the prayer of Ephesians 3:20-21. "The past few years have pushed congregations—and us as a regional church—to ask questions in new and urgent ways about who we are and what God is calling us to be and do in this time," says Executive Minister Michael Pahl. "When the author of Ephesians confidently prays that God is able to do far more than we can imagine, for God's glory in the church and in Christ Jesus—that's our prayer right now."

Doug Klassen, Executive Minister of Mennonite Church Canada, will be the keynote speaker on the Saturday morning, setting the tone for conversations among delegates about the vision and mission both of their congregation and the regional church.

The Gathering will begin on the Friday evening with a regional church-wide worship service. All are welcome, whether they are delegates or not. The service will include music by the Faith & Life Male Choir, and congregational singing will be led by current and recent summer camp staff. This service will also offer opportunity for reflection on the past three years in lament and thanksgiving, and it will close with communion.

Other highlights include applications from two churches for MCM membership. Aberdeen Evangelical Mennonite Church (Winnipeg) has applied for full membership, and Saint Julian's Table (Beausejour), an ecumenical partnership with the Anglican Diocese of Rupert's Land, has applied for affiliate membership.

The MCM Nominating Committee has also been busy filling out the slate of board members, other committee members, and representatives to related organizations. One key role to be filled is that of Moderator, as Gerald Gerbrandt is stepping down at this year's Gathering. Cheryl Braun, pastor at Glenlea Mennonite Church and former teacher and principal at Mennonite Collegiate Institute, is the nominee for Moderator. She has served a term on the MCM Board, this past year as Vice-Moderator.

"I have been delighted to learn more fully how broad and rich our MCM ministry is in this season of the church's life," Braun says. "If the delegates deem it wise to affirm my nomination for Moderator, I look forward to connecting with, listening to, and representing our diverse congregations as we seek to nurture and grow the ministry of MCM."

Gathering 2023 will take place March 3-4 at Douglas Mennonite Church. See www.mennochurch.mb.ca/gathering for more information. Delegates can register through their church. Guests can email office@mennochurch.mb.ca to register. No registration is needed for the Friday evening worship service.