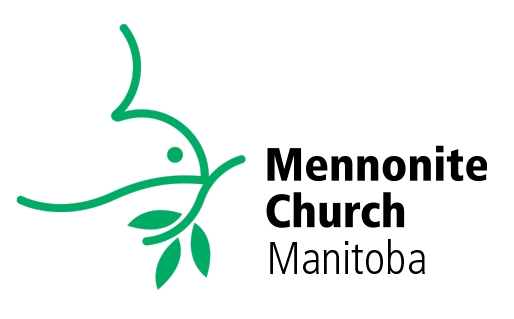 July 12th

Delegates Prepare for Mennonite Church Canada Gathering 2022

Mennonite Church Manitoba is sending 17 delegates to the Mennonite Church Canada Gathering in Edmonton, Alberta, July 29–August 1.

"I am thrilled with the delegates we have representing us in Edmonton," says Executive Minister Michael Pahl. "It's a diverse group that reflects the diversity we have among us as MCM."

Since the restructuring of MC Canada in 2017, individual congregations do not send delegates. Rather, now that MC Canada is the covenanted partnership of the five regional churches, delegates represent their regional church. MCM's Nominating Committee discerned potential delegates, approaching them to confirm their willingness to serve. These recommendations were then approved by the MCM Board. Following MC Canada's operating agreement, five of the 17 delegates are Board members and the remaining 12 are members at large from MCM congregations.

MCM's delegates for the nationwide Gathering are (*indicates Board members):
Andrea De Avila (Sargent Avenue Mennonite Church)
Andrea Hildebrand* (Altona Mennonite Church)
Andrew Wiens (Nordheim Mennonite Church)
Cheryl Braun* (Glenlea Mennonite Church)
Colleen Edmunds (Elim Mennonite Church)
David Driedger (First Mennonite Church)
Don Rempel Boschman* (Douglas Mennonite Church)
Evelyn Rempel Petkau* (Carman Mennonite Church)
Gerald Gerbrandt* (Bethel Mennonite Church)
José-Luis Moraga (Springfield Heights Mennonite Church)
Julia Thiessen (Charleswood Mennonite Church)
Kennedy Froese (Sterling Mennonite Fellowship)
Lee Hiebert (Steinbach Mennonite Church)
Leni Lousier (North Kildonan Mennonite Church)
Matthew Froese (First Mennonite Church)
Nadya Langelotz (Sargent Avenue Mennonite Church)
Tim Wenger (Bethel Mennonite Church)
Delegates from across MC Canada's five regional churches will come together for delegate sessions in Edmonton to work through agenda related to our shared nationwide ministries. However, the Gathering is not only for delegates.
"Every other year the MC Canada Gathering is bigger than simply delegate business," Pahl says. "These are opportunities for people from across our nationwide church to worship together, to learn together, to be encouraged and inspired by each other."
This year's Gathering theme is "We Declare: What We Have Seen and Heard," based on 1 John 1:3. The theme focuses on how we can continue to bear witness to the good news of Jesus in a changing world.
Plenary speakers for the Gathering are John Boopalan, Assistant Professor of Biblical and Theological Studies at Canadian Mennonite University, Cheryl Bear, a respected voice and teacher on behalf of Indigenous peoples and Associate Professor at Regent College, and Kara Carter, lead pastor of Wellesley Mennonite Church in Wellesley, Ontario. Workshops and tours are also available for Gathering attendees.
Although the registration deadline for in-person participation has closed, individuals and congregations are encouraged to participate online. This requires registration, which can be completed through the Gathering web page at www.mennonitechurch.ca/gathering2022.
Mennonite Church Manitoba is a covenant community of 37 congregations and is a member of Mennonite Church Canada.
-30-
For more information contact:
Michael Pahl, Executive Minister, Mennonite Church Manitoba
204-896-1616 or mpahl@mennochurch.mb.ca
or
Darryl Neustaedter Barg, Director of Communications, Mennonite Church Manitoba
204-896-1616 or dnbarg@mennochurch.mb.ca